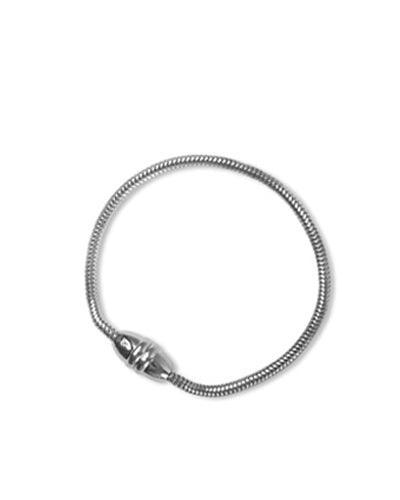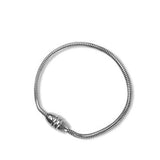 Bracelet - Sterling Silver Magnetic
Share Your Story with this beautiful .925 sterling silver snake chain bracelet with magnetic clasps. Either clasp end unscrews to allow addition of charms and spacers. Available in sizes 8.0. MAGNETS SHOULD BE KEPT OUT OF REACH OF CHILDREN AND ANIMALS: The small but powerful magnets used in this product may pose a hazard if the item is swallowed or if the small magnet breaks away from the product and is swallowed. Children should not be allowed to handle or play with magnets. Children and adults should not ingest magnets or place magnets in any body orifice such as the ear, nose or mouth. If magnets are ingested or aspirated into the lungs, immediate medical attention is required.
---
Thirty day free returns. Email shop@nomadescollection.com for assistance with a refund or exchange.
Free shipping on orders over $250
Bracelet - Sterling Silver Magnetic
High Quality Beautiful Keepsakes
We are a women owned small business that creates our own exclusive line of jewelry. It is handcrafted in the USA and hand painted and finished by women artisans.
Made In The USA
We are proud to offer a collection of exclusive story charms. Each charm is designed by us and officially licensed through the military branches,