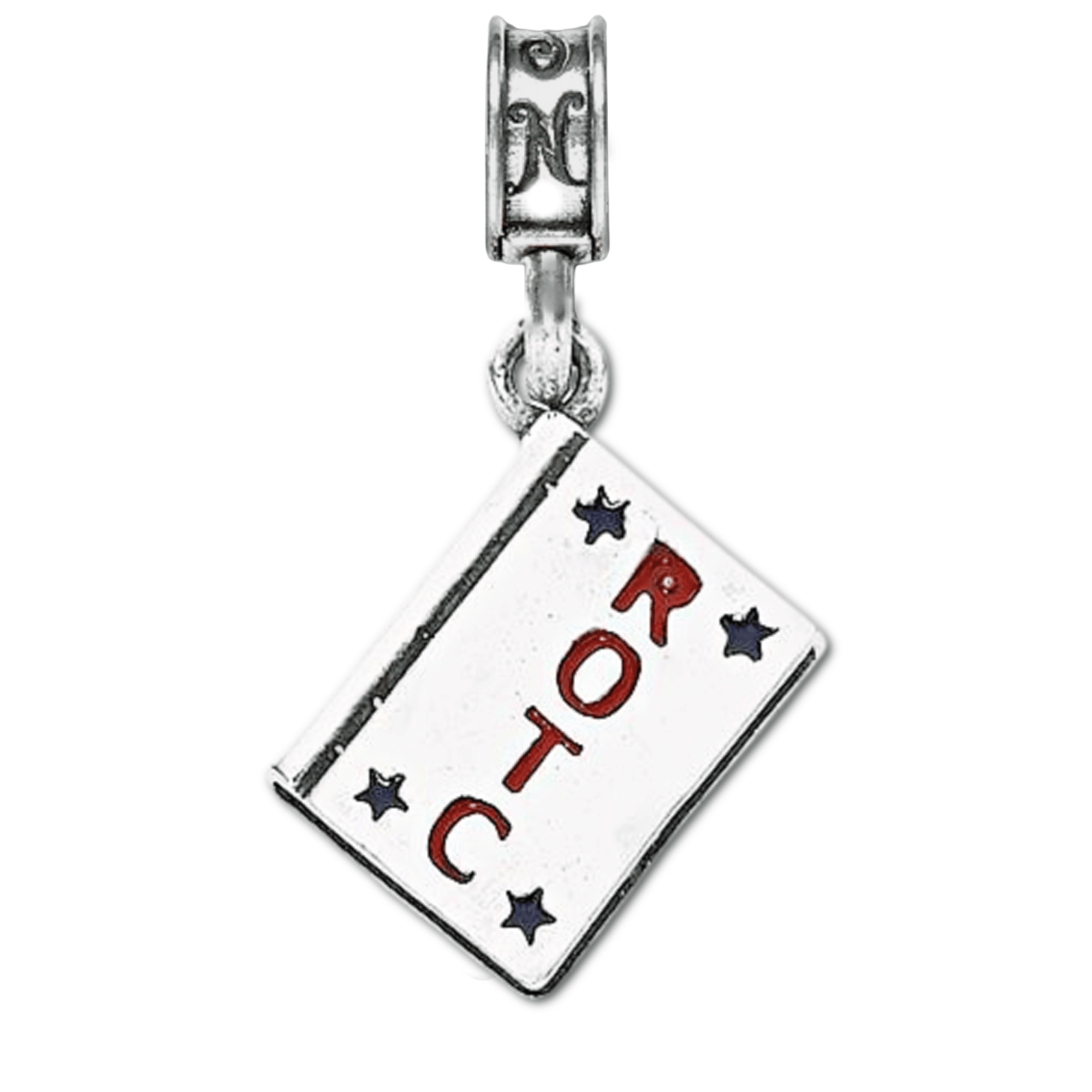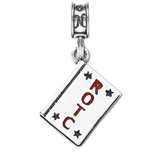 ROTC – The Reserve Officers' Training Corps consists of programs offered at both senior and junior military colleges, as well as select civilian colleges. ROTC-enrolled students receive leadership and basic military training while attending college, and earn an officer's commission upon completion of their degrees. Our charm is a .925 sterling silver book whose cover is inscribed with "ROTC" and embellished with four blue enameled stars.
This .925 silver charm is part of our military jewelry collection, which features more items that honor our armed forces. Browse our website to share your unique story.
---
Thirty day free returns. Email shop@nomadescollection.com for assistance with a refund or exchange.
Free shipping on orders over $250
High Quality Beautiful Keepsakes
We are a women owned small business that creates our own exclusive line of jewelry. It is handcrafted in the USA and hand painted and finished by women artisans.
Made In The USA
We are proud to offer a collection of exclusive story charms. Each charm is designed by us and officially licensed through the military branches,