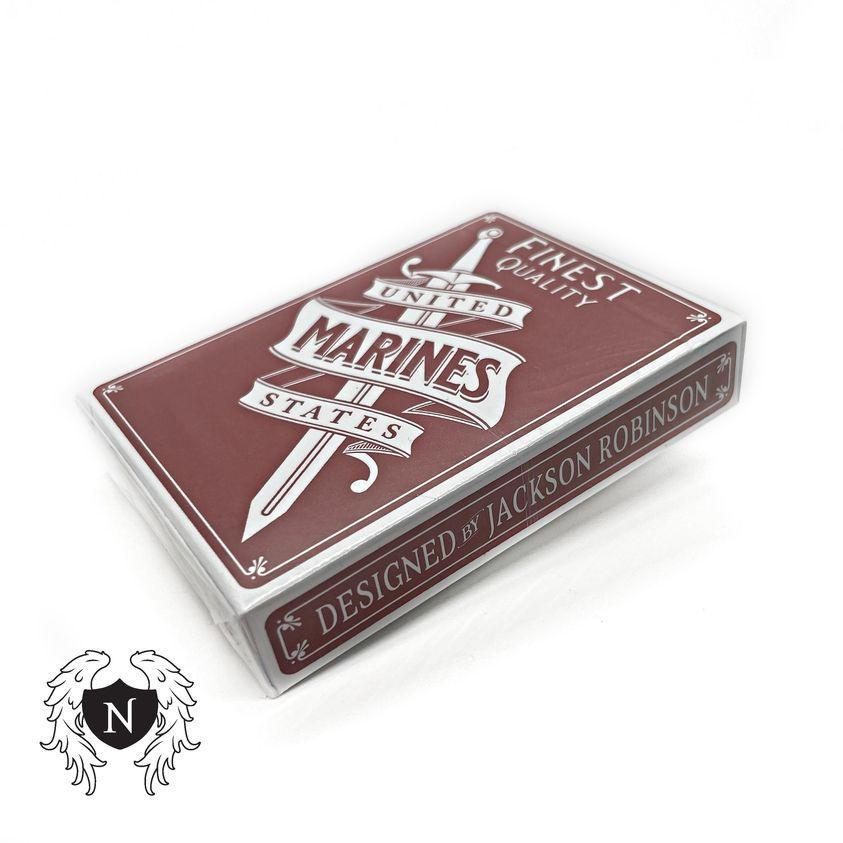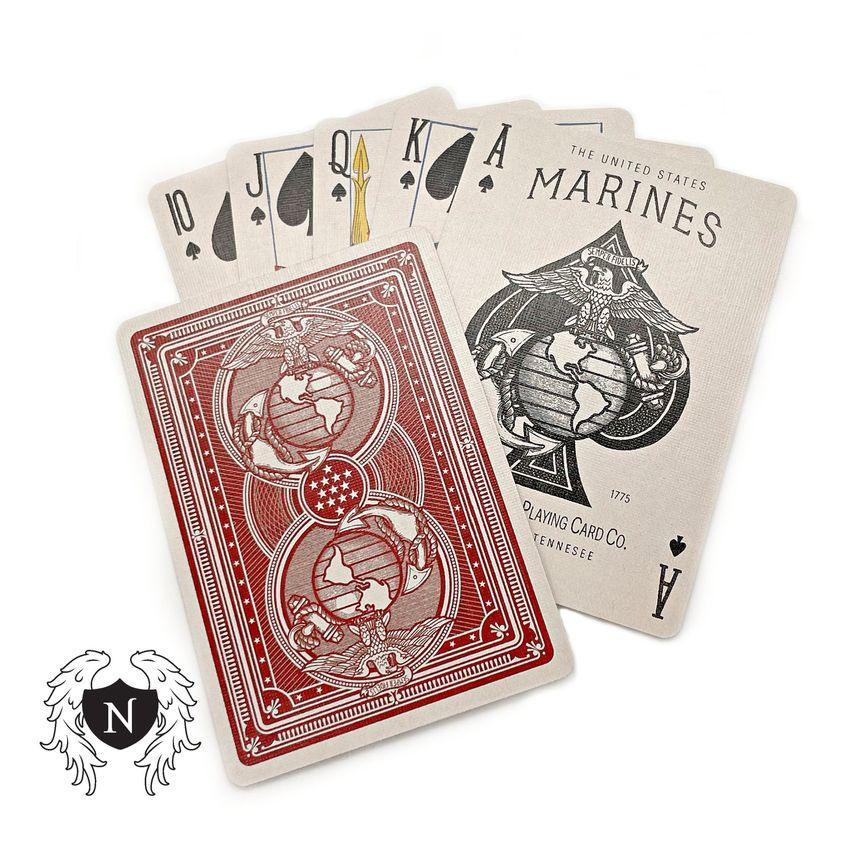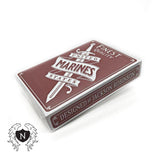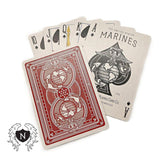 Marine Playing Cards -  Marine Cards designed exclusively by King's Wild Project in collaboration with Nomadés. Cleveland, Tennessee.  These one of a kind Marine Corps playing cards make a wonderful gift for a marine, playing card collector or anyone else up for a game of Texas Hold'em Devil Dog style!
Made in the U.S.A. & beautifully hand illustrated & designed by Jackson Robinson of Kings Wild Project
Nomades is an officially licensed trademark owner of our military service branch items
The jokers are a rendition of the iconic raising of the American Flag on Mount Suribachi during the battle of Iwo Jima.
The Ace of Spades is the Eagle, Globe and Anchor
---
Thirty day free returns. Email shop@nomadescollection.com for assistance with a refund or exchange.
Free shipping on orders over $250
High Quality Beautiful Keepsakes
We are a women owned small business that creates our own exclusive line of jewelry. It is handcrafted in the USA and hand painted and finished by women artisans.
Made In The USA
We are proud to offer a collection of exclusive story charms. Each charm is designed by us and officially licensed through the military branches,